Hungarian team success at the EJTN THEMIS 2016 semi-final
2016. Jul. 05. - 11:58, OBH-Sajto9
EJTN launched this year the 11th edition of the THEMIS Competition, where judicial trainees from different European countries could measure their knowledge in four semi-finals in four European countries.
The Hungarian team presented before the jury their paper with the subject of "Judicial Ethical Values and Their Enforcement" in Semi-final D in Omsenie, 27-30 June 2016.
The team consisted of dr. Gertrúd Wayda (Nagykanizsa District Court), dr. István Bereczki (Debrecen Regional Court), dr. Máté Jenő Kiss (Dabas District Court) and their mentor dr. Levente Simon (judge, Gödöllő District Court).
The intensive preparation was successful and the team finished in second place and also recived a special award in category "Best use of media in presentation".
Their next journey leads to the Grand Final, which will be held in Paris between 31th October and 3rd November 2016. Their success is exemplary, because they are the first Hungarian participants who made it to the final.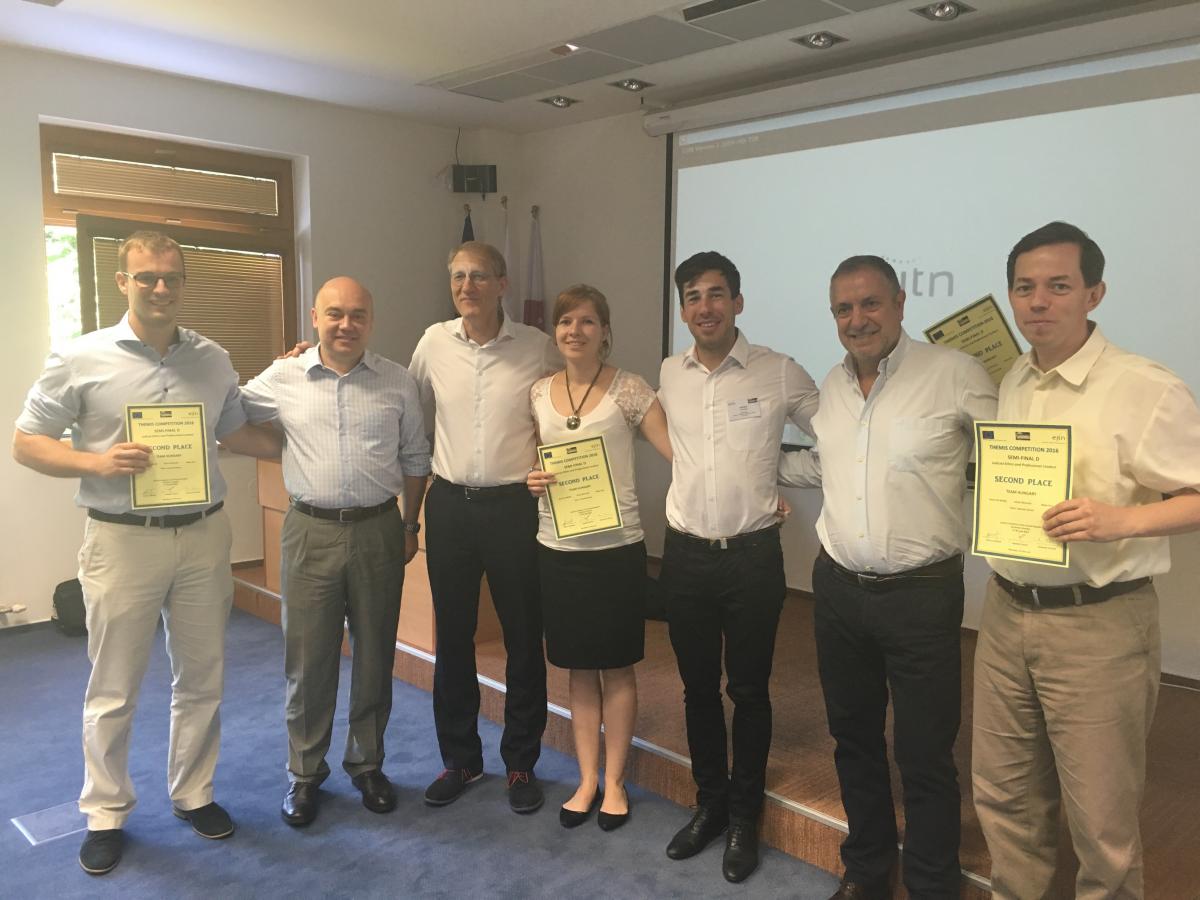 Budapest, 5 July 2016.