Court caught on tape: the volume of "Court in Focus" has been released
2018. May. 07. - 10:56, OBH-Sajto4
It is not only the content of a judgement where our justice can be presented but also in our attitude towards people. The "Court in Focus" photography competition has been founded in the name of openness, in 2014. In the last 4 years, more than 230 competitors registered with more than 1200 photos, and approximately 300 photos arrived in a year. Every photo is a new story, which being the part of this volume makes it complete – said dr. Tünde Handó, President of the National Office for Judiciary (NOJ) on 26 April 2018, on the presentation of the volume "Court in Focus", at the Robert Capa Contemporary Photography Center. The exclusive volume contains the outstanding photos of the photo competitions since 2014.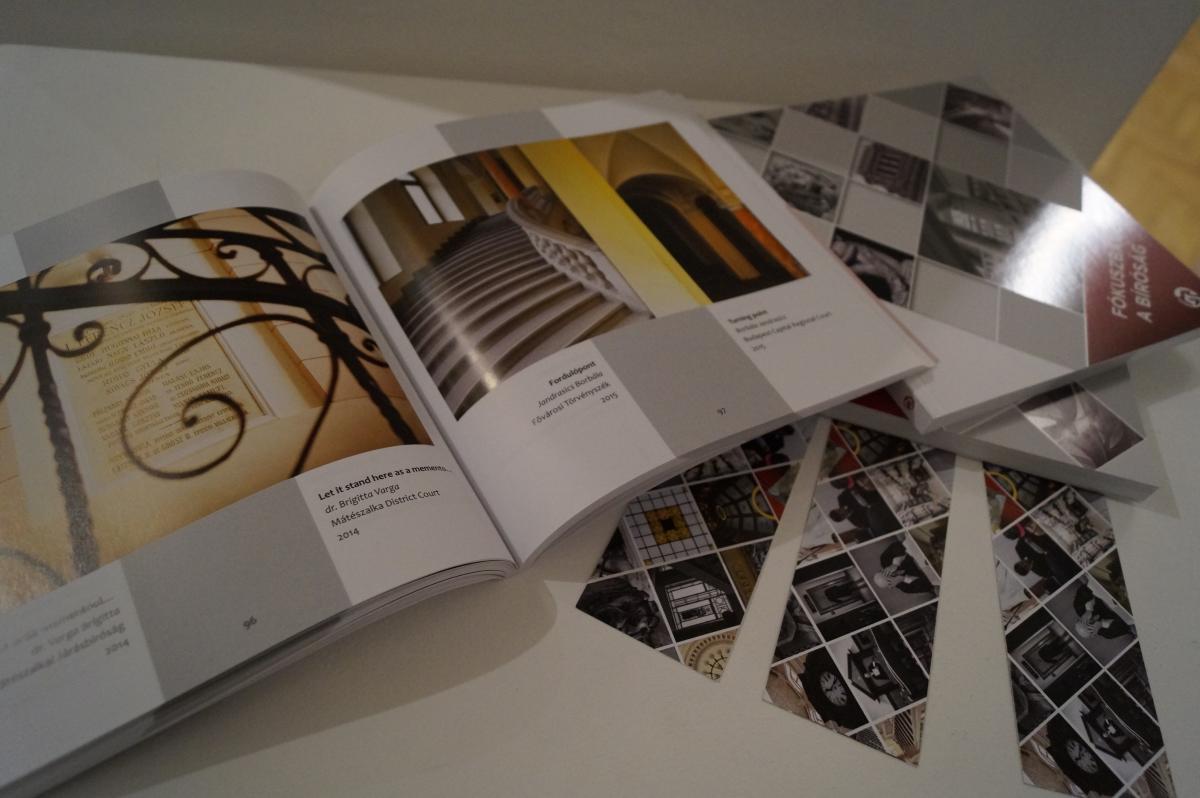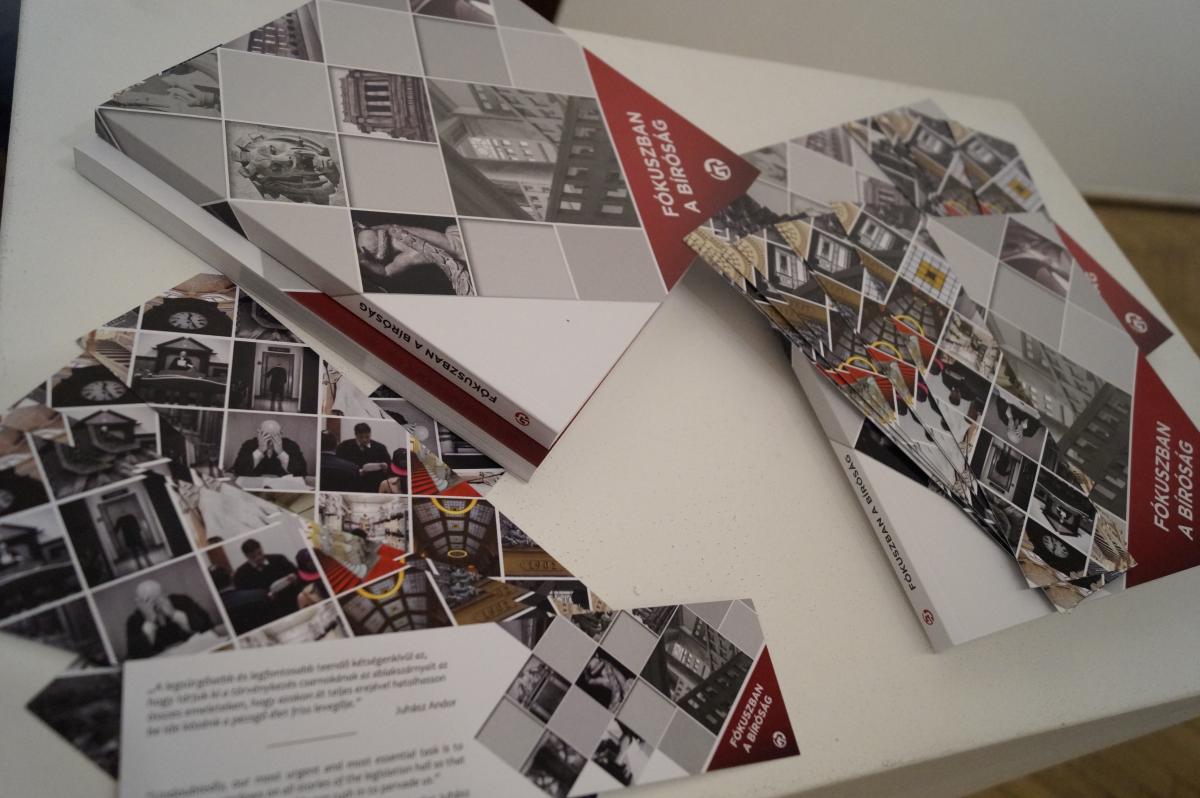 The NOJ's competition is open to everyone. The photos are representing court buildings, parts of court buildings, scenes from everyday court work, objects and digital surroundings. They give insight to the everyday work of the judiciary. More than 150 photos of 75 photographers have already been displayed on exhibitions, and now they are published in the more than 180 pages long volume.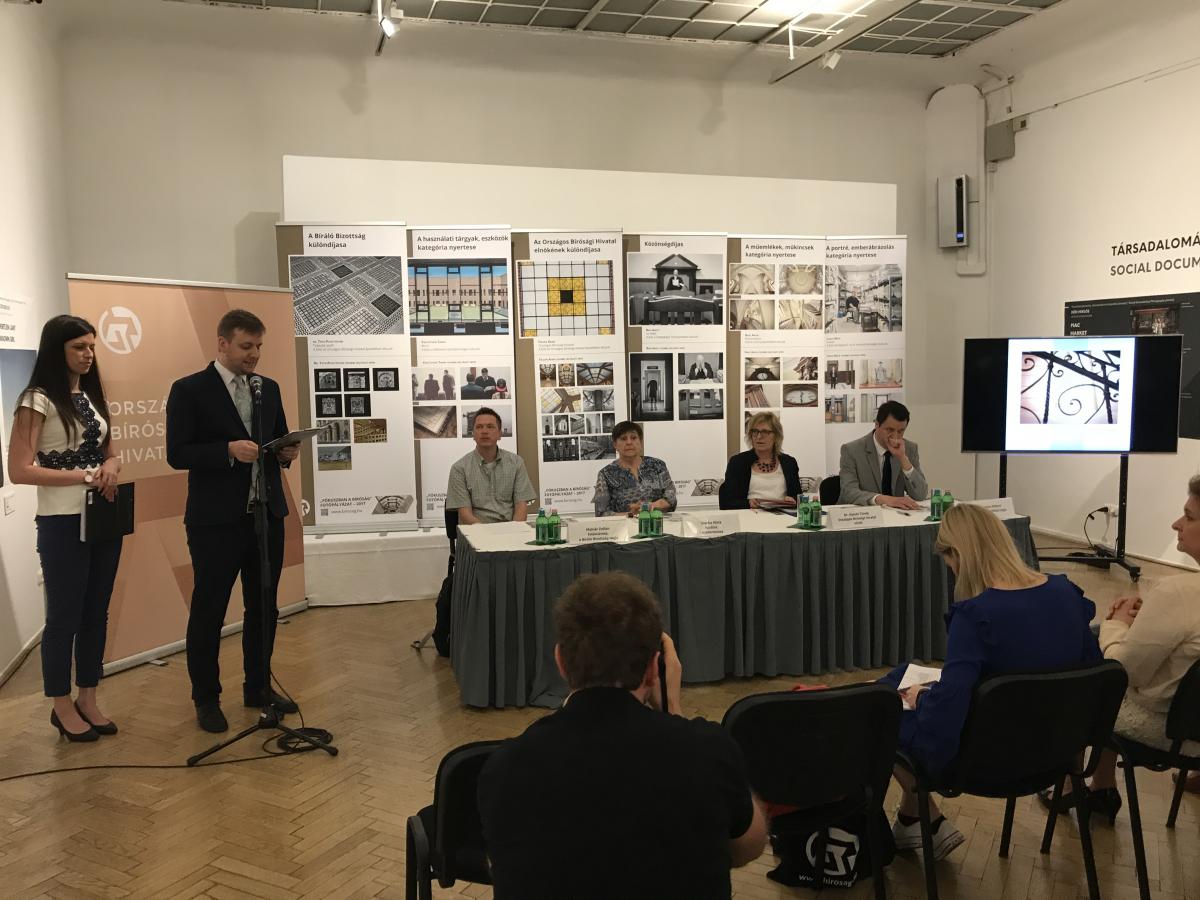 Dr. Tünde Handó explained that the aim is to make the courts available not only for those having law suits, but for everyone interested in the "courts as cultural centers" as well. One of the goals that the NOJ laid down in 2012 is to simplify the access to the courts. It means not only physical access, but to make the courts available and understandable to every citizen.
The volume has been presented by the curator and photo-artist Klára Szabó, and the photo-artist Zoltán Magyar, editor of the volume, who is also a member of the jury of the competition.