Delays in ongoing cases are not going to be tolerated
2015. Sep. 04. - 13:35, Anonymous
The President of the National Office for the Judiciary (NOJ) announced a 10-point programme called 'For service-providing courts'.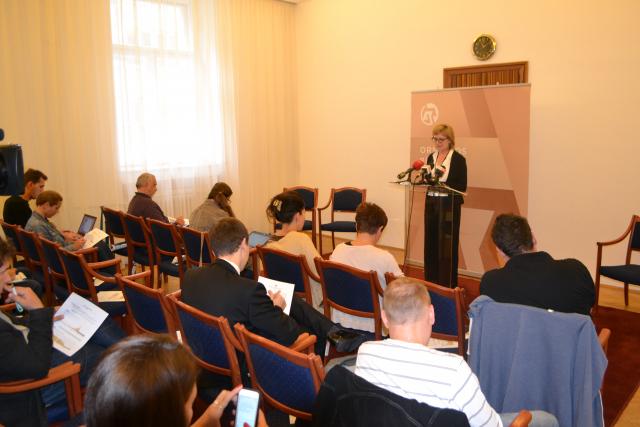 The main focus of the programme is to take common and effective action against undeserved insults. Even though the participants of the justice system may express critical opinion on each other, the opinion should never lower the level of trust concerning the system itself.
On the press conference, the President of NOJ praised the courts for their performance, which is higher
than the European average
and emphasised the common responsibility of courts, legislature, lawyers, experts and the parties in achieving effective adjudication in respect of the time, the quality and the costs of the procedures. To that effect, joint action with the partner organizations needs to be taken for the sake of the justice system.
As part of the programme, the presidents of the courts will draw up an action plan on how to deliver judgements within reasonable time for the parties. In addition, judges, court employees and citizens seeking justice are going to be asked to support and help the judicial system with their advice and opinion.
Furthermore, the President of the NOJ will contact the Prosecutor General and the President of the Hungarian Bar Association for a joint action based on ethical and professional standards to enhance trust in the justice system, and she will request the Government to keep counting on the opinion of the judicial system during the process of the legislature.
You can read the complete 'For service-providing courts' programme in Hungarian here.