The first customer service center has opened a few days ago at the renovated building of the Eger Regional Court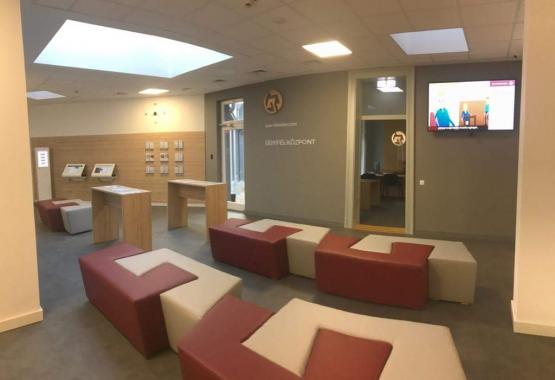 2018.04.19. - 14:27
Judit dr. Polgárné dr. Vida, special advisor to the president in judicial administration of the National Office for the Judiciary talked about the first customer service center opened at the Eger Regional Court in the Inforadio's program called 'Paragrafus' on  5 April 2018.
 
The new Customer Service Center was handed over on 3 April 2018 in the renovated law house building of the Eger Regional Court. As the special adviser said, clients can use the complex services of the client center in case they would like to submit petitions, require or just trying to inquire information about their cases. The arrangement of the Customer Service Centers are based on client-friendly, electronic services that provide transparent and easier administration for the clients.
 
After the Eger Regional Court, the next Customer Service Center is opening in Szigetszentmiklós.