Curia of Hungary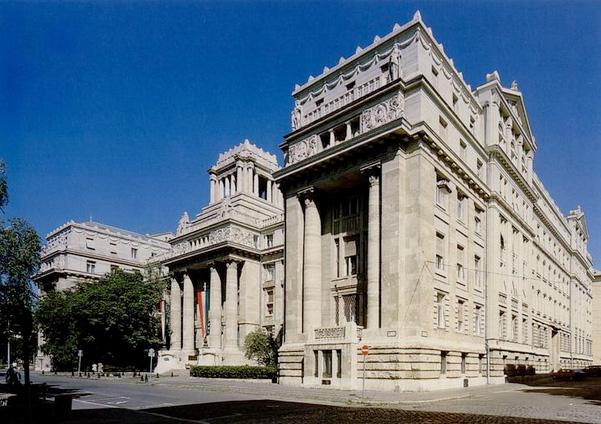 The organisation of the Curia
The Curia is the highest judicial authority in Hungary. Under the authority of its President it has three departments: criminal, civil and administrative-labour law departments. Each department has various chambers: chambers hearing appellate cases, chambers passing uniformity decisions, chambers issuing decisions on principles, as well as working groups examining judicial practice.
Within the framework of the departments, the judges administer justice in chambers consisting of three judges. A chamber adopting uniformity decisions consists of five judges chaired by the head of the section/department concerned, however, in cases requiring the collaboration of several sections/departments, the size of the chamber increases to seven members.
The Vice-President supports the work of the President by supervising and controlling the activities of the following units: the secretariat of the Curia, the Personnel and Educational Department, the Financial and Provision Department, the International Relations and European Legal Office, the Process Registry, the Library, the Information Technology Department, the Technical Department, and the Security Section. The Vice-President also takes part in management by carrying out other permanent or temporary administrative responsibilities assigned by the President, for example by providing legal, administrative and co-ordinating support to the Head of the Financial Department.
The jurisdiction of the Curia
The Curia guarantees the uniform application of law. The decisions of the Curia on uniform jurisdiction are binding for other courts.
The responsibilities of the Curia are the following:
examination appeals submitted against the decisions of the regional courts and the regional courts of appeal in cases defined by law,
review final decisions if these are challenged through an extraordinary remedy,
adopting uniformity decisions, which are binding for all other courts,
analysis final decisions to examine and explore judicial practice,
publishing decisions on principles,
passing decisions in cases where local government decrees violate legal rules,
passing decisions in cases where the local government fails to legislate as laid down in the act on local governments,
other duties referred to its authority by law.
Contact
Address: HU- 1055 Budapest, Markó utca 16.
Post: HU- 1055 Budapest, Markó utca 16.
Central phone: +36-1-268-4500
Fax: +36-1-268-4740
E-mail: kuria@kuria.birosag.hu
President: dr. Péter Darák
Management: dr. István Kónya (Vice President)
dr. Ildikó Suba (Head of Human rescuers)
dr. Mónika Erőss (Secretary General)