Training centers
I. Hungarian Academy of Justice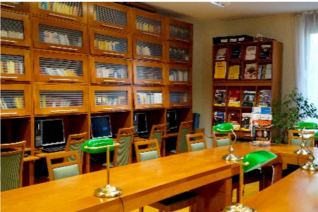 The Hungarian Academy of Justice operates as one of the departments of the National Office for the Judiciary, aimed to organise and provide trainings for judges and judicial staff. Professional judicial activity can only be guaranteed by high-level trainings for judges, assistant judges, trainee judges and judicial employees. The training of 11,000 employees working for the judiciary shall be performed partly centrally and partly on the level of regional courts and regional courts of appeal with the central coordination of trainings by the Hungarian Academy of justice. 
The building
The building was born through the conversion of a former nursery school, the new training centre was completed in 2006. The building was awarded a certificate of merit for the Budapest Architectural Prize 2007. 
The Academy is aU-shaped building complex of three units with four stories. The block facing the street is for the collective activities, training and eating events, the wing that runs into this block is for accommodation and the wing in the garden is for recreation.
Following the functional renovation of the building during the autumn of 2015, a training and conference centre with a unique and modern design has been established comprising of a large conference hall, several training rooms, library, hotel facility, a spacious reception hall, a restaurant and an underground car park.
The hotel facility provides accomodation up to 90 guests in 20 single rooms, 30 double rooms and 5 apartments.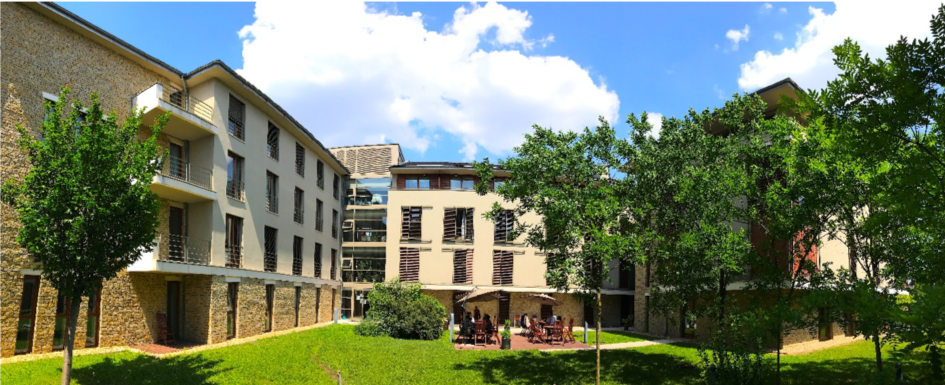 II. Balatonszemes Projekt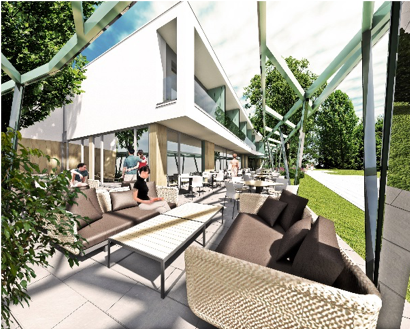 The National Office for the Judiciary (NOJ) aimed to create a modern European-level training center in Balatonszemes. Following the design of the building complex, the NOJ launched a public procurement procedure for selecting the contractor.
The prospective contractors may also visit the premises in January, and after the public procurement procedure ends, the construction works may begin at the beginning of April.
Prior to this, the designers of the building presented the design plans to the judges and court staff at the Hungarian Academy of Justice. Users could also view the design elements, covering and material samples, and could also give their opinions on them.
The center will have more functions. One part of the building complex which is about 1270 square meters will serve educational purposes, while the other building will contain the hotel rooms and restaurant to provide accommodation for the participants of the trainings. In addition, it is high priority that the trees in the area and the training center would be in harmony, so the designers used large glass surfaces. The building was designed with using architectural materials that are durable and do not require long-term treatment.
The purpose of the investment is to create a multifunctional building complex that is suitable to hold trainings with state-of-the-art equipment and provide recreational facilities for the judicial staff.