International conference on Courts and Communication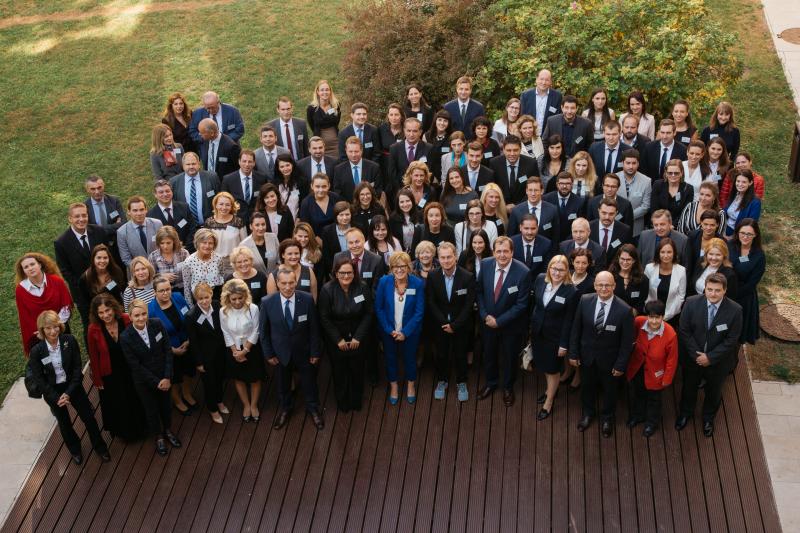 The NationalOffice for the Judiciary has organised the International Conference on Courts and Communication for this sixth time in the Hungarian Academy of Justice (Magyar Igazságügyi Akadémia) in 2018. This confererence – having evolved into a traditional event – serves as a professional forum for foreign and domestic judges, communications experts, to share good practices relating to court communications. The conference series have hosted nearly 600 interested professionals from several European countries over the past six years. Foreign and domestic judges and communication experts share their best practices and experiences relating to court documentation.
The detailed programme of previous conferences may be inspected by clicking on the website of the conference, and further interesting and useful information on the event are also available. Previous years' topics:
2018
Judicial brand
Online courts
Client satisfaction
2017
Clarity in judicial administration
Clarity in jurisdiction
Clarity in court press communication  
2016
Strengthening public relations at courts: new communication tools and trends
Protection of the court system against attacks of media and press
Potentials and means of crisis communication at courts
2015
Means and measures of crisis communication
Publicity in cases concerning remote audition
Strengthening of court public relations
Image and sound recording at courts
2014
Legal background of the courts relationship with the press
Internal regulation of press and communication activities of the judicial organisations
New trends in court communication facebook twitter youtube etc.
2013
Data management with regard judicial activity
Data management with regard to court administration (operational, organisational, financial data)
Court information