Balanced judicial workload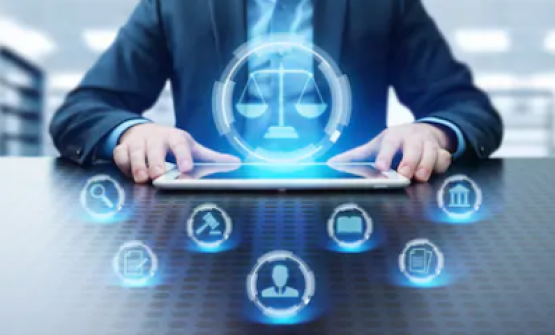 2019.09.05. - 14:18
Development and preservation of a balanced judicial workload is a common task and shared interest in the judicial system, thus it is considered a high priority goal of the National Office for the Judiciary (NOJ). By gathering all the good practices, the NOJ also contributes to the work of the judicial leaders with its own developments.
The Department for Statistics of the NOJ has been working on the methodologies to measure judicial workload. One of the innovations is the measurement of an actual – so called "real time" – status, displayed with the help of IT systems, which is a significant help in the making of prompt and effective leadership decisions. The new approach summarizes the data of the case registry per judge: based on the data available, shows all the cases assigned to a judge. Therefore, when measuring the workload, the actual number of cases assigned to a judge falls into greater consideration – besides the data on the number of new cases.
As known, in 2010 the difference was quite significant between certain courts, regarding the individual judicial workload. This difference has been balanced by 2018. 
Judicial workload displayed on a trendline diagram: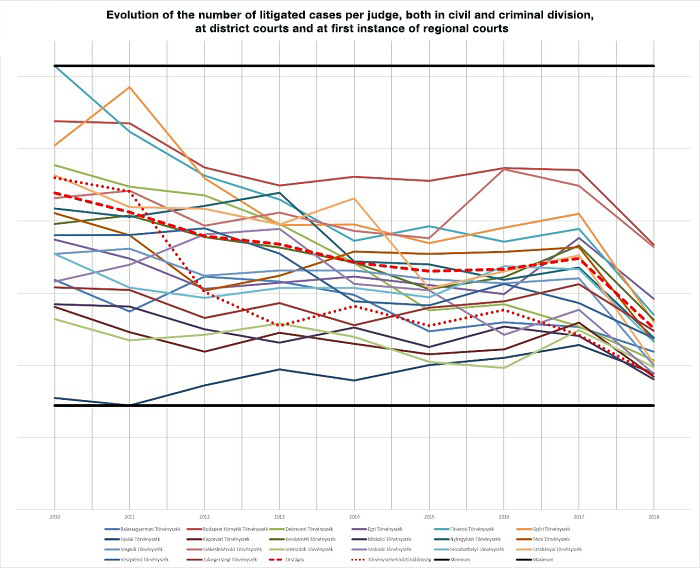 Another success is that by balancing the caseload, the number of the cases in progress has been reduced significantly on the Budapest-Capital Regional Court, even on a district court level.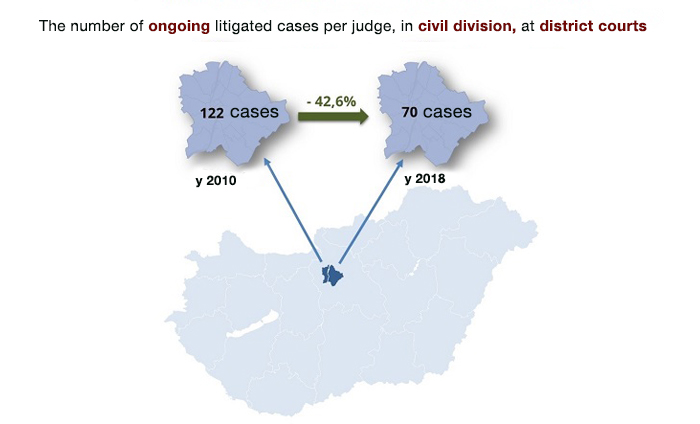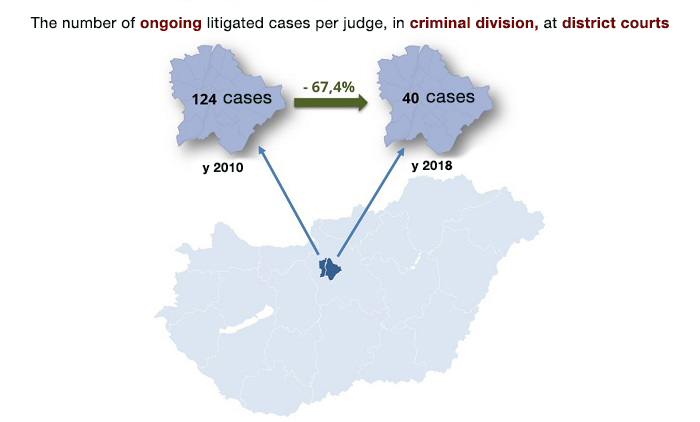 The NOJ set out as a goal during the constant development of the VEIR (leader's information system) the presentation of the workload in a manageable way. The desired result is the automatic production of the personal judicial statistics.
The new developments are being tested constantly, the summary of the methodology will soon be available for all of our colleagues.