The court of the 21st Century – architect's journal presents court building developments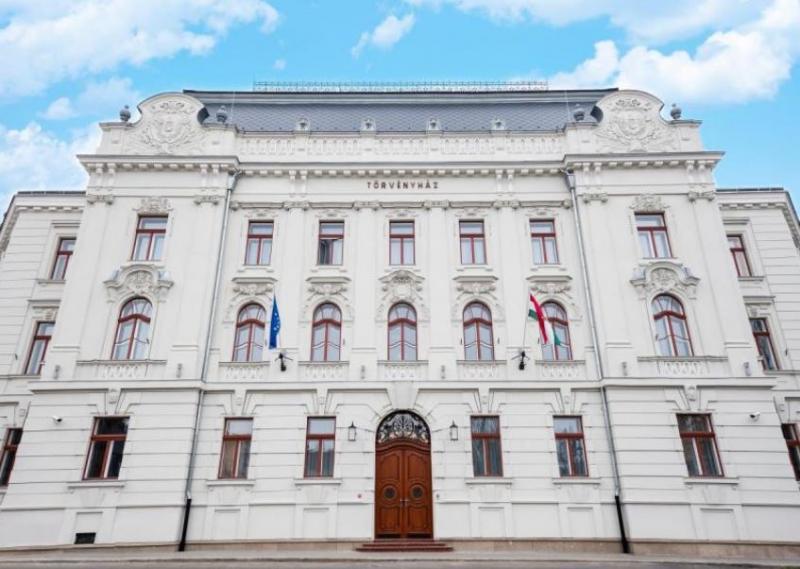 2019.05.10. - 10:37
Combining traditions and modern architectural elements, creating court management functions – all these developments to court buildings are presented in the fresh special edition of the journal published by the National Office for the Judiciary (NOJ) in collaboration with Octogon.
Courts presently use a number of 186 properties across the country, on 485,000 square meters in total. The NOJ as a careful owner ensures the management and continuous development of these buildings funded by the Ferenc Jablonszky Program and Gyula Wagner Plan, which received their names after renowned architects, designers of Hungarian court buildings. The architect's journal presents outstanding renovations and architectural designs, including the Regional Court of Eger handed over in spring 2018, the Debrecen Regional Court of Appeal, which has been awarded the Architectural Nivo Prize, the Appellate Prosecutor's Office and the Debrecen District Court.
dr. Tünde Handó, President of the NOJ and Róbert Klenovics, the Head of the Technical Department express their views about the golden age of court building developments and their goals. József Koller, Ybl and Pro Architectura award winning architect gives interesting information on architectural solutions implemented in Debrecen.
In addition, readers can gain an insight into future developments that are currently under planning. The layouts for the Training Center in Balatonszemes, the Regional Court and District Court of Szeged as well as the District Courts in Érd and Tapolca can also be seen in the journal.