The courts are already represented at various festivals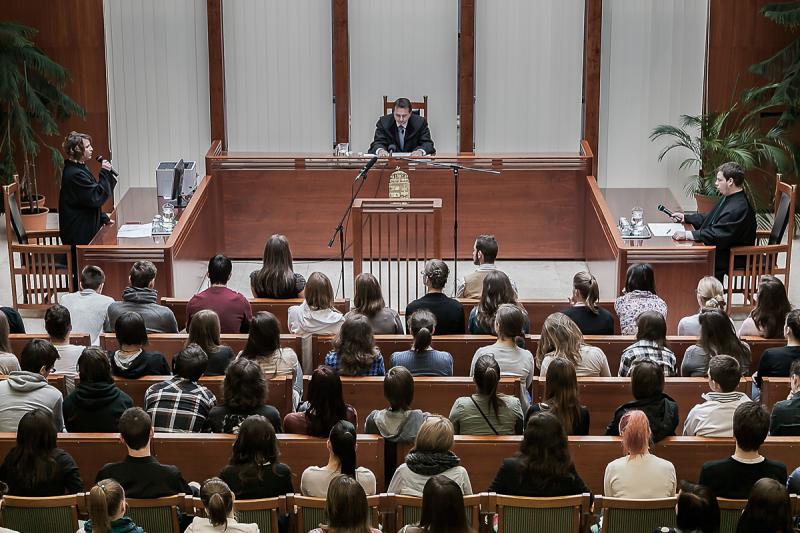 2019.03.08. - 12:54
The 2018 summary report on the Open Courts Programme has been completed. In addition to attendances at court hearings and prison visits, mock trials were the most attractive ones for young people among the series of events organised within the framework of the Open Courts Programme – revealed last year's report.
Although lectures continue to be in the spotlight, a number of events from the Open Courts Programme were successfully linked last year to some popular festivals – such as the 2018 EFOTT Festival and the 2018 Veszprém Street Music Festival. In 2018, the Open Courts Programme – which primarily aims at disseminating legal knowledge, increasing legal awareness, strengthening trust in the courts and last but not least providing information on the profession of a judge – contained 2 043 events and attracted 58 325 participants, including, mainly, high school students between the age of 12 and 18, as well as university students from faculties other than the faculties of law, interested citizens and even children living in foster homes. The events were organised by 937 judicial institutions and their 1 757 departments and divisions, while their running involved 1 549 judges, court secretaries, trainee judges and judicial employees.
In 2018, the largest number of events were organised by the Regional Appellate Court of Szeged, the High Court of Pécs, the High Court of Miskolc and the High Court of Nyíregyháza. The report also shows that each of the high courts and regional appellate courts held at least one event last year under the auspices of the Open Courts Programme. The High Court of Pécs and the High Court of Miskolc attracted the greatest number of participants. It also became apparent in 2018 that the Open Courts Programme could not be extended indefinitely: the Programme's exponential growth stopped, in other words, it reached its realistic limits.