The delegation of the Venice Commission negotiated with the President of NOJ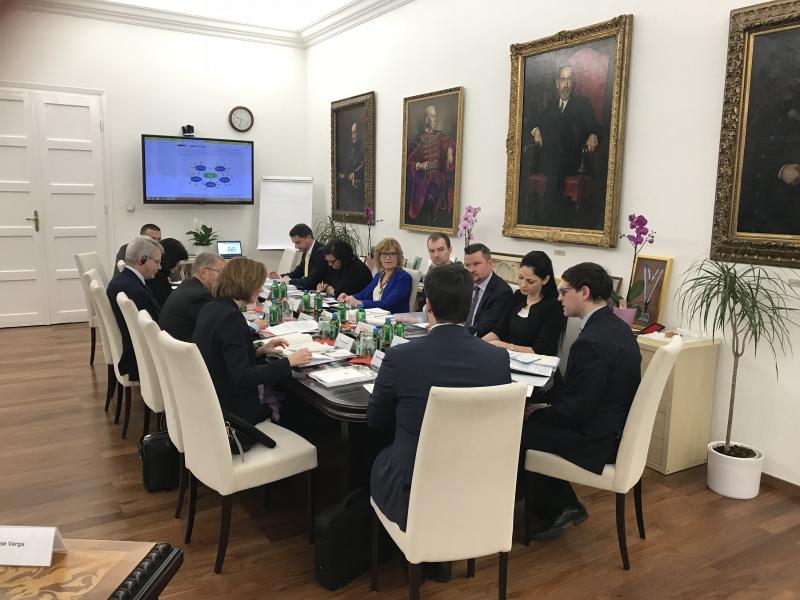 2019.02.04. - 15:43
During their visit to Hungary, the delegation of the Venice Commission, operating beside the Council of Europe, had a meeting with the President of the National Office for the Judiciary (NOJ) on 4 February 2019. The body wanted to get familiar with the operation of the judiciary and the transformation of the administrative court system.
At the meeting Dr. Tünde Handó said : at the time of the regime change, the greatest task was to restore the rule of law liquidated 45 years earlier, which was unquestionably successful, but the judicial system did not entirely comply with the Hungarian historical traditions. The most essential point of the current reform is to regain the national character of the judicial system, while preserving the results of the past 30 years, she added. The President of the NOJ emphasized that the change of the court administration model in 2012 significantly widened the possibilities for self-government. There have never been as many opportunities as now for court staff to have a say in the operation of the organization by taking part in networks, workgroups, tenders and projects, and to form its future with their personal engagement and contribution. An important method of management in the current model is that the principle of directness shall prevail. Those who are truly competent in a specific matter should have a main role in decision-making processes and also there should be more opportunities for feedback.
The President of the NOJ also pointed out that Hungarian courts have achieved excellent results in international surveys. For example, on the European Commission's (EC) Judicial Scoreboard, we are the first or among the first in terms of procedure speed and coping with backlog, as well as digitalisation, and specifically administrative procedures.