Dr. Árpád Répássy, the new Vice President of the National Office for the Judiciary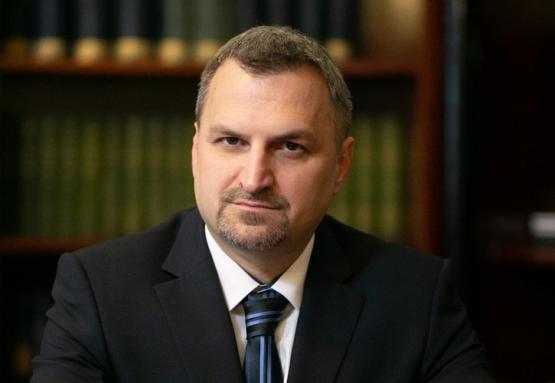 2019.09.30. - 15:53
President dr. János Áder appointed dr. Árpád Répássy as new Vice President of the National Office for the Judiciary (NOJ) from 1 October 2019.
Dr. Árpád Répássy has been serving the judiciary since 1997. He received his judicial appointment in 2003 at the Ózd District Court. In 2006 he has been transferred to the Miskolc District court, and from 2010 he has been a sitting judge at the Borsod-Abaúj-Zemplén Regional Court. In the same year, he became President of the Miskolc District Court, and from 2016 he had been serving as the President of the Miskolc Regional Court. In recent years, he has been contributing in various projects and working groups of the NOJ. 
In his candidacy for the office of Vice President of the NOJ, he set clear goals for the development of the judicial ethos and built on the power of the community to build the judiciary's self-image and vision.