dr. György Barna Senyei is the new president of the National Office for the Judiciary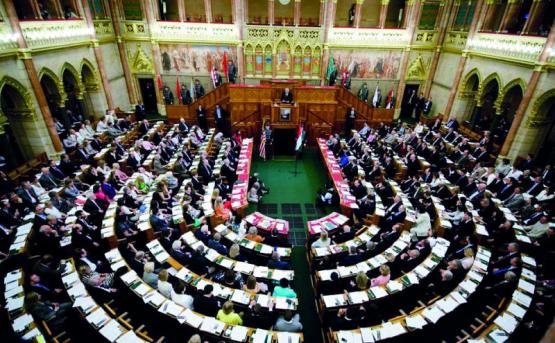 2019.12.10. - 14:33
Pursuant to Article 25 (6) of the Fundamental Law, the National Assembly elected dr. György Barna Senyei on 10 December 2019 as President of the National Office for the Judiciary by 151 votes in favor, 12 against and 0 abstentions.
The President of the Republic, Dr. János Áder, nominated dr. György Barna Senyei as president on 2 December 2019, who took a solemn oath of office following a secret ballot in the Parliament.
Dr. György Barna Senyei graduated at the Faculty of Law of the University of Miskolc in 1993, receiving his degree summa cum laude, starting his judicial career in Miskolc. Prior to his appointment as president of the NOJ, he served as head of a civil and economic chamber at the Budapest-Capital Court of Appeal.