The extraordinary suspension of judicial activities has ended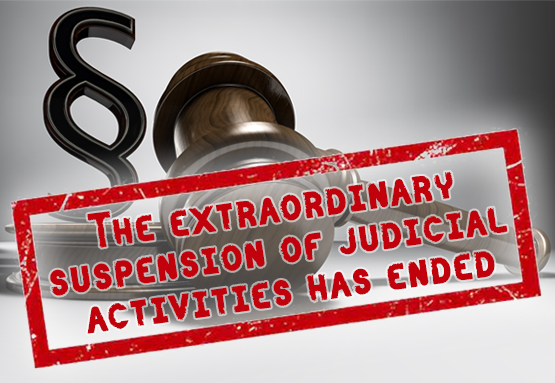 2020.04.22. - 09:53
The extraordinary suspension of judicial activities – in effect since the 15th of March 2020 - has ended. According to Government Decree 74/2020 (III.19.)  on certain procedural measures prevailing during the state of danger the courts also operate during the state of danger, however, the measures to protect the health of court staff and clients in the current epidemiological situation must continue to be complied.
As a general rule, clients are still not allowed to enter the court building and personal client reception is also suspended at the operating offices. The court shall, as far as possible, conduct the proceedings by means of an electronic communications network or other means capable of transmitting electronic images and sound.
Court procedures can still be initiated, electronic submission is possible in all types of cases. Customer gateway, company gateway or office gate registration is required to initiate a procedure. Paper-based submission is possible by regular mail.
The decree also regulates the most important changes affecting clients in civil, administrative, economic and criminal cases, which are published on the courts' website and in the related links; detailed client information can be accessed by clicking here.