The Hungarian Digital Court is exemplary - Slovak judicial delegation at the Hungarian Academy of Justice (MIA)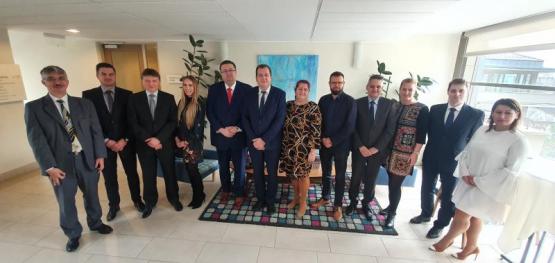 2019.11.26. - 14:56
The main topic was the presentation of the innovations of the Digital Court project during the visit of the delegation of the Slovak Ministry of Justice.
The delegation consisted of the heads of the departments for IT and project management of the Slovak Ministry of Justice and focused mainly on innovative solutions that brought outstanding results for the Hungarian judiciary at European level.
Before the professional part of the program, Dr. András Osztovits, director of the MIA, emphasized he saw the meeting as a great opportunity for an exchange of experience and expressed hope for it to be the first step in a longer-term professional cooperation.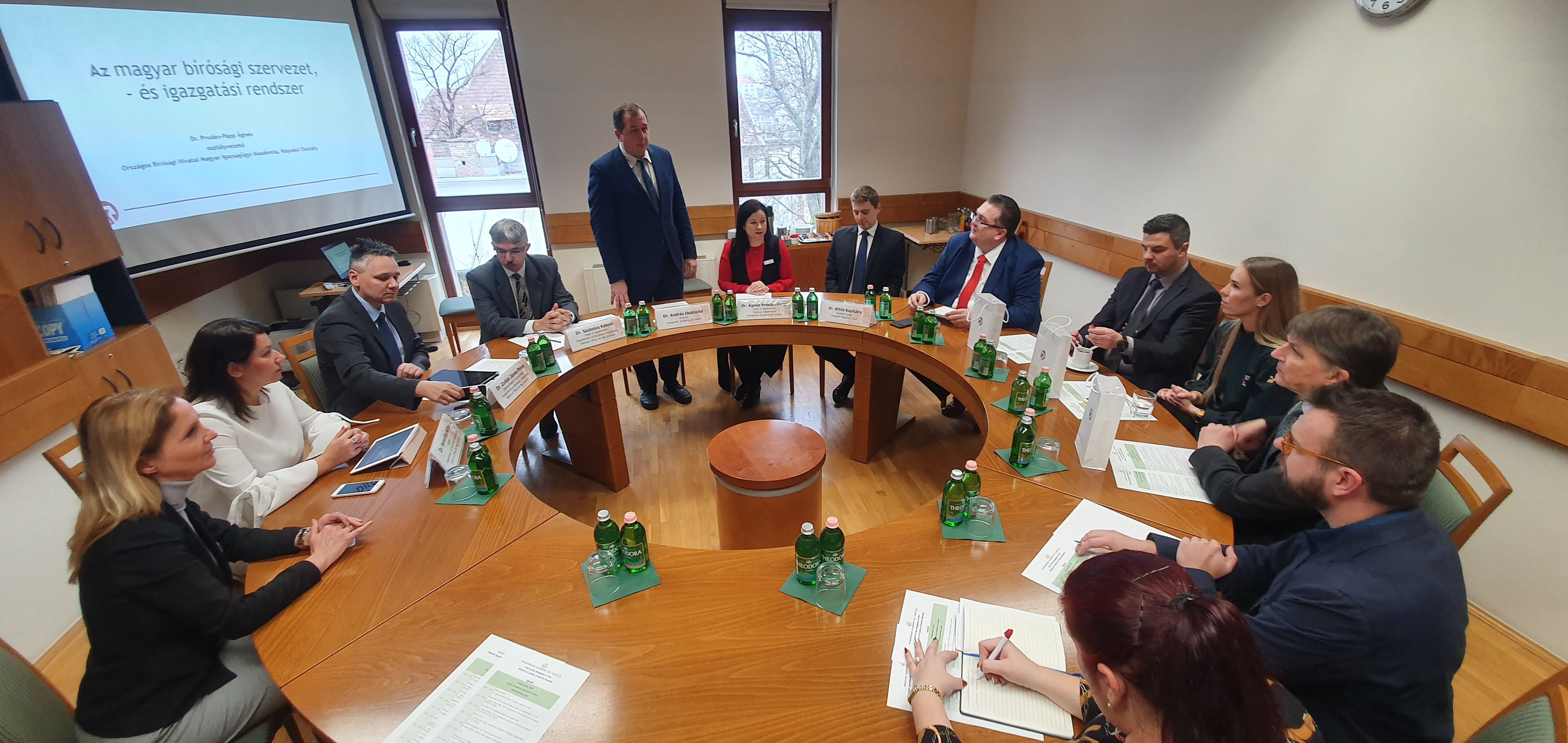 Dr. Ágnes Prodán-Papp, head of the Department for Training at the MIA, gave a presentation on the functioning of the Hungarian judicial system and the MIA training system – highlighting the similarities and differences between the Hungarian and Slovakian systems. She said the digital development of the training system still continues: the online application system will be launched in January 2020, thus eliminating paper-based applications.  In her summary she drew attention to the MIA building developments in Budapest and Balatonszemes, projects of the National Office for the Judiciary with the purpose of meeting the growing training needs.
Dr. Szabolcs Kékedi, head of the Department for Electronic Procedures of the NOJ outlined the process of introducing electronic procedures and emphasized that nowadays electronic communication is present in more than half of the litigated cases. A practical demonstration of digital developments was also held. Members of the Slovakian delegation were able to learn about the use of the speech recognition program, the remote hearing and the results achieved, but also got an insight into the operation of the Integrated Judicial Information System (BIIR) and the Judicial Support System (ITR).
The delegation welcomed the fact that developments within the Digital Court project have resulted in faster and less costly litigation for clients and a reduction in administrative burdens in courts, with a focus on sustainability.
Attila Bencze, Chief Information Officer at the Slovak Ministry of Justice, as head of the delegation, said that similar developments in Slovakia are being pursued. Consultation was therefore an excellent opportunity for the delegation and the use of the Hungarian digital services could be considered as exemplary both from a customer and professional point of view.