The National Judicial Council unanimously supports the nomination of the NOJ presidential candidate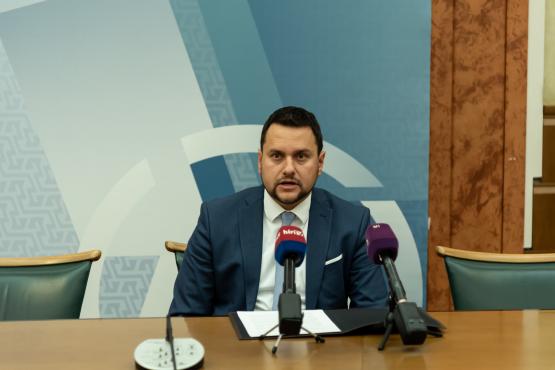 2019.12.05. - 10:00
The National Judicial Council (NJC) made a unanimous decision, supporting dr. György Senyei's nomination as president of the National Office for the Judiciary – announced NJC spokesman dr. Viktor Vadász at a press conference held at the NOJ. The NJC heard the presidential candidate this morning.
He said that the NJC reached a unanimous decision about the candidate – currently head of a judicial panel at the Budapest-Capital Regional Court of Appeal – based on his CV, and the answers given to the questions at the hearing. The candidate stated his intention to renew the cooperation between the NOJ and the NJC and expressed his strong desire for peace and order within the judiciary.
At the hearing, dr. György Barna Senyei also emphasized the importance of the traditional values of the judicial profession and wants to shift focus to its professional aspects.
The candidate will be heard by the Parliamentary Committee on Justice, after which the Parliament will vote on the matter.