Nearly five million electronic documents in the courts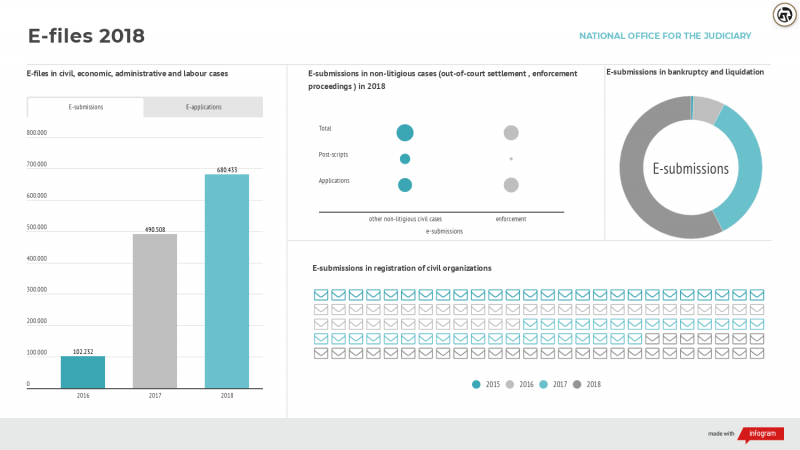 2019.01.29. - 15:19
More than 2 million electronic submissions were received by the courts between 1 January 2013 and 1 January 2018. In the civil law area (civil, economic, administrative and labour cases) 1 275 676 while in the non-litigious cases (bankruptcy, liquidation, enforcement, other non-litigious civil cases, registration of civil organizations) 333 751, in criminal and criminal offence cases 451,410 submissions were received in the above mentioned period of time.
Courts sent nearly 2,8 million electronic documents to clients in 2017 and 2018. 
The number of electronic documents has almost doubled in one year, and in 2017, 925 557 documents, while in 2018, 1 827 284 documents were delivered electronically by the courts to the clients. 
Thus, the total number of documents filed to the courts electronically and the number of electronic documents sent by the courts almost reached 5 million.
Electronic administration contributes to simplifying access to justice and helping clients save time and costs. Deadlines for delivery are shortened, timeliness indicators can improve and court proceedings can be finished more quickly.