The NOJ considers it important to support the professional and interest organizations of courts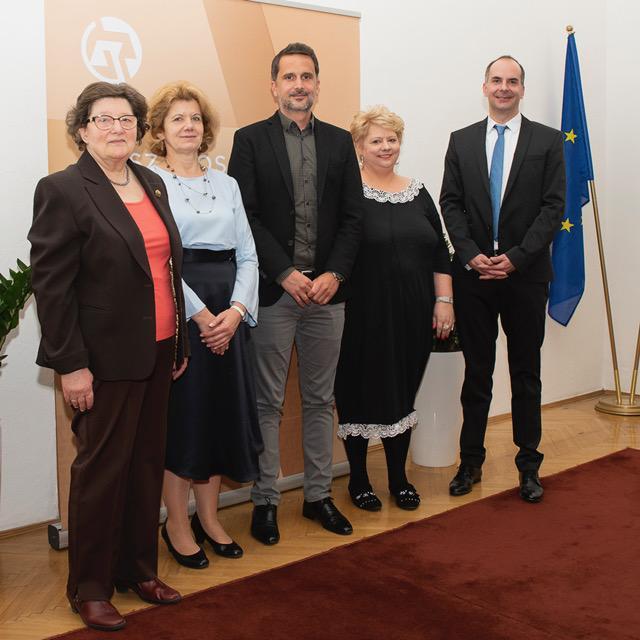 2019.05.03. - 13:50
The President of the National Office for the Judiciary (NOJ), dr. Tünde Handó puts great emphasis on cooperation with professional and interest organizations related to courts. Since her assumption, dr. Tünde Handó has been supporting the work of these organizations, which have been granted support in the framework of a call for proposals from 2016 onwards. This was the case in 2019. Applications were submitted by the Hungarian Association of Judges (MABIE), the National Association of Labor Judges, the National Association of Company Law Judges and Commercial Law Judges, the Trade Union of Judicial Workers and the Association of Judicial Mediators.
At the Judging Committee's proposal, all candidates will be granted support based on  the NOJ President's decision. Today, dr. Sándor Vajas, NOJ Vice President and the presidents  of the four winning organizations signed the grant agreement. At the request of the fifth winner, MABIE, the grant agreement will be signed later on.
The President of NOJ continues to consider the support of judicial professional and interest organizations outstandingly important.