The outstanding performance of Hungarian courts is rewarded – judicial salaries increase by over 60%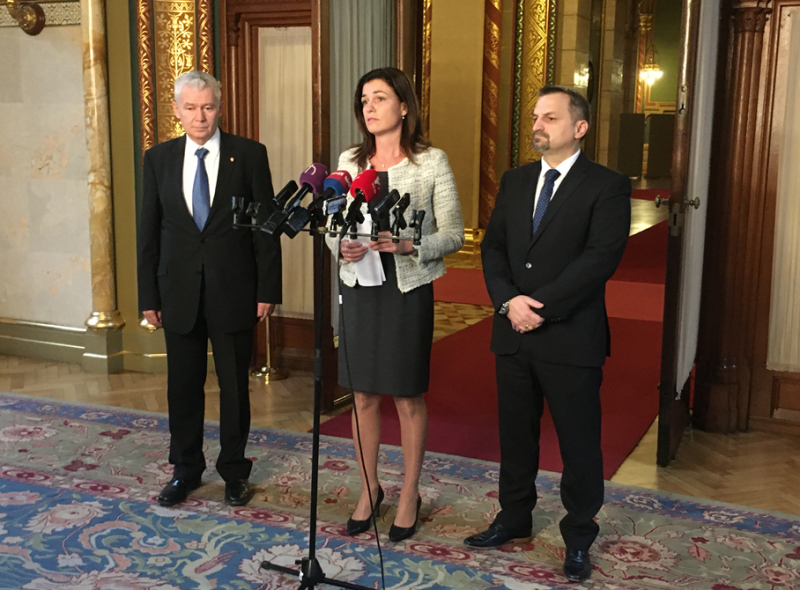 2019.11.22. - 13:22
Judges' wages will increase by more than 60% - announced Judit Varga, Minister of Justice, Árpád Répássy, vice president of the NOJ and Péter Polt, Attorney General, at a joint press conference.
The comprehensive reform of remuneration for judges and prosecutors will be implemented in three phases. Over three years, a total increase of more than 60% will affect the courts. In the first phase, the average increase for judges will be 32% from 1 January 2020, to be followed by an additional 12 and 13% increase in the upcoming years.
Judit Varga, Minister of Justice announced at the press conference that the bill on remuneration will be submitted to the Parliamentary Committee on Justice this week. The salary increase will also create balance between judicial and prosecution wages. The proposal is based on a consensus, reached after a detailed consultation between the ministry and the NOJ.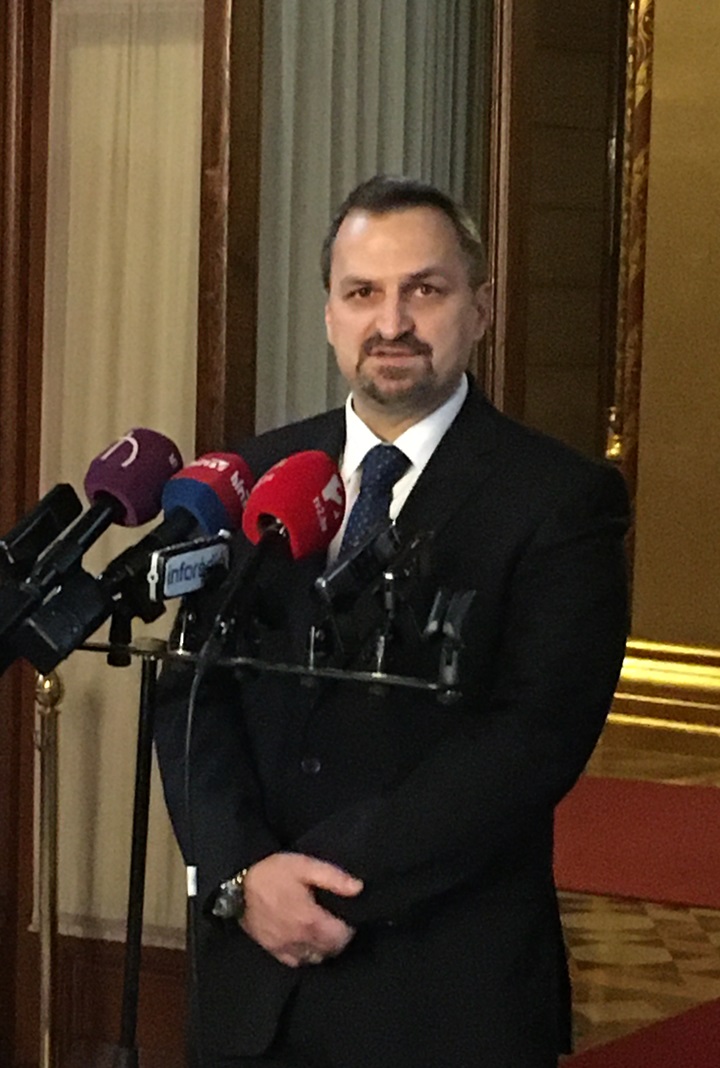 At the press conference, Árpád Répássy declared: this is a historic day in the life of the Hungarian judiciary, the salary increase will make the judiciary stronger and more independent than ever. The vice-president of the National Office for the Judiciary emphasized that it is not only about the salary increase, the new system of remuneration also solves other problems. It makes the judicial profession attractive to young lawyers, while at the same time giving greater recognition to judges with a long professional career and the responsibilities associated with leadership positions.
Árpád Répássy thanked the judges for their performance over the last few years in bringing the Hungarian judiciary to the forefront of Europe. He added that as a result of the bill, the Hungarian judiciary would now be able to approach the forefront of Europe not only with its administrative and judicial work, but also with its salaries.