Renowned future research lawyer is curious about Hungarian digital courts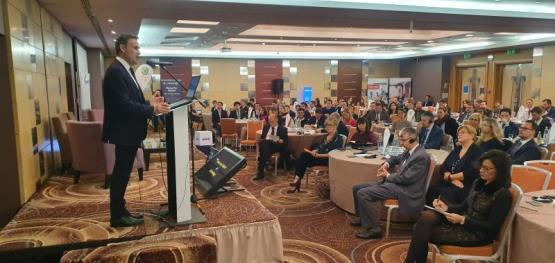 2019.12.03. - 14:55
Prof. dr. Richard Susskind, writer and future research lawyer, discussed the future of online courts and justice with dr. Tünde Handó, president of the National Office for the Judiciary (NOJ) and dr. Péter Darák, president of the Curia, at a roundtable discussion on Walters Kluwer Legal Innovation Day.
The Legal Innovation Day started with the keynote speech by prof. dr. Richard Susskind, which addressed, among other things, the challenges faced by the legal profession with the spread of digitalization, along with the potential of technology. The professor believes that technology gives new power to the legal profession.
Prof. dr. Richard Susskind, president of the Computers and Law Society, as a practicing lawyer has been researching the relationship between law and technology since the beginning, and has published over 150 publications and 10 books on the subject over the past decades. The development of law and the legal profession is at the center of his research.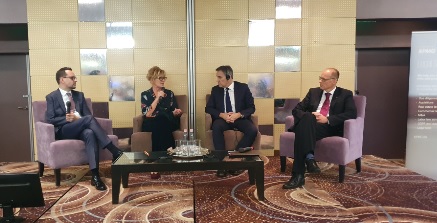 During the conversation, dr. Tünde Handó, president of the NOJ emphasized that the website of the NOJ received a marketing award recently, and the largest digital project of the past years has now been completed. She added that 50 percent of civil cases and 80 percent of bankruptcy and liquidation cases are filed electronically, and every court is equipped with a remote hearing system – highlighted some results.
In eight years, we have overtaken the largest European countries in the field of digitization, said Tünde Handó. It is not enough to just adjudicate, she said, but courts must be filled with other content. To do so, it was necessary to initiate a change of attitude that allowed the Hungarian courts to enter the 21st century while preserving the values of the past.
Thanks to the NOJ, there has been tremendous progress in the field of digital development in Hungary – said dr. Péter Darák, president of the Curia. With regard to case law, he said: the digital process is unstoppable, however it must not overtake the final decision.