"I had to hold back my judge-self" - the EJTN scholarship winner takes the obstacles well in the Hague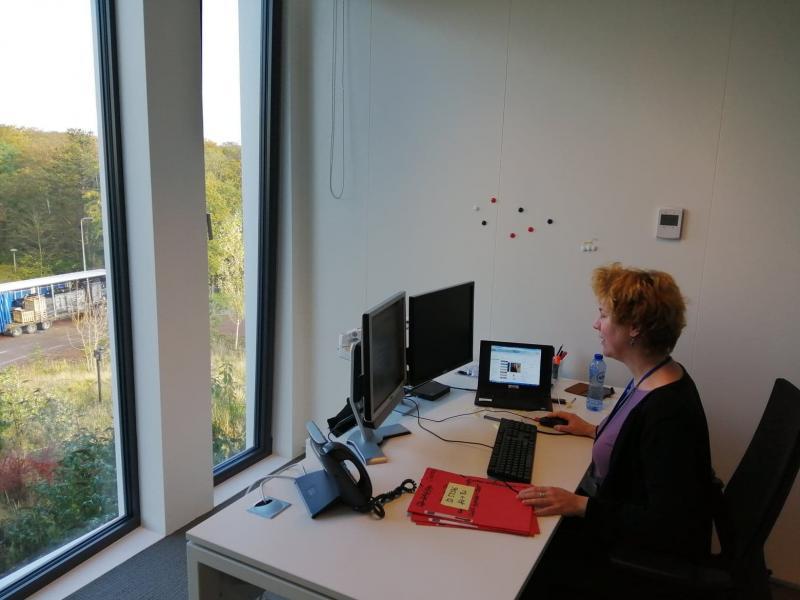 2019.11.14. - 10:36
dr. Márta Balogh found herself in a whole new professional role, but managed to pick up the pace at Eurojust. The criminal judge from the Tatabánya Regional Court travelled to the Hague in September with the EJTN long term exchange program to spend four months there. She told us some interesting things about her work experiences so far.
You've been working here since September. How are you doing, what are your first impressions about the institution?
I enjoy every day I spend here very much. The work and the tasks are totally different from what I'm doing at home. I see a new side of the criminal procedure, mostly the beginning, investigation and prosecution, and I experience less of the court stage. I had to acquire a whole new point of view, a different approach to the cases, since I am not the one in charge, it's not me who makes the decisions. It was really difficult to put my judge-self in the background, but now I enjoy this situation, I find it interesting, sometimes even funny.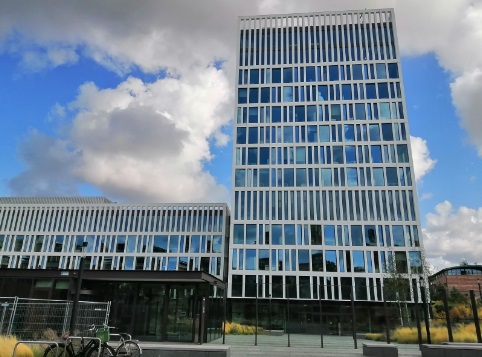 Are there other difficulties?
Everything was very unusual in the beginning, but it's normal when you're in a new environment. The colleagues are very nice and super helpful, we get along very well. My direct co-workers are mainly prosecution professionals, so the court related cases come to me. It makes the inner labour division and contact-making easier, because as a judge, I am able to turn to fellow judges in a more informal manner. They have bigger trust towards me, that is why I think that having court representatives at Eurojust really has a significance.
What is the most exciting part of your job here, what you can't experience in Hungary as a judge?
Coordination meetings are the most exciting. Those are called together when a procedure runs in more country at once, and the parties need to meet in person. Delegates from Eurojust, the member states and sometimes from Europol get together. Mostly prosecution and investigation professionals come, but court representatives too, when the case is in court phase. We learn about how the case is going everywhere, how they gathered evidence, what led to prosecution. Since Eurojust handles only high-profile cases, these meetings are very exciting.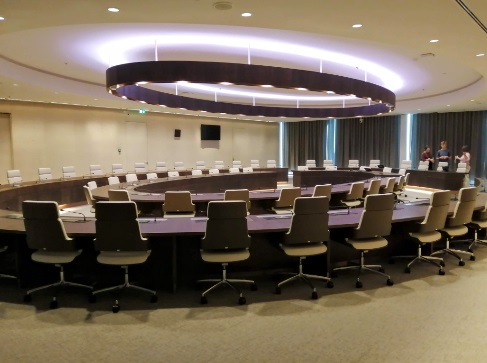 Which was the most interesting case you came across?
There is a money laundering case going on, involving a well-known Russian oligarch. It also has Hungarian aspects, but it runs in at least six other member states and several other places worldwide. Especially exciting in this case is the cooperation with Europol, where they can detect proof-worthy information among data completely incomprehensible for us. Sometimes, their work feels like magic. We give a name or a keyword to Europol, and they are capable of filtering out the useful ones from a gigantic pool of information. It becomes clear who talked to whom and when, when did they exchange messages, and what were they talking about. Facial recognition can provide information pretty quickly too.
Writing travel reports is your ongoing duty. What are the experiences you are covering, what do you want to emphasize the most?
I try to present my everyday work, I would like to promote Eurojust among my colleagues in the criminal field, because I see a lot of opportunities in closer cooperation. Furthermore, I try to picture how I manage being here. I want to encourage those who are considering applying for this scholarship with a family: I came here with two little girls, my youngest children, and we do very well. You shouldn't think of family as something that holds you back.