The President of the NOJ informed the Committee of the European Association of Judges in detail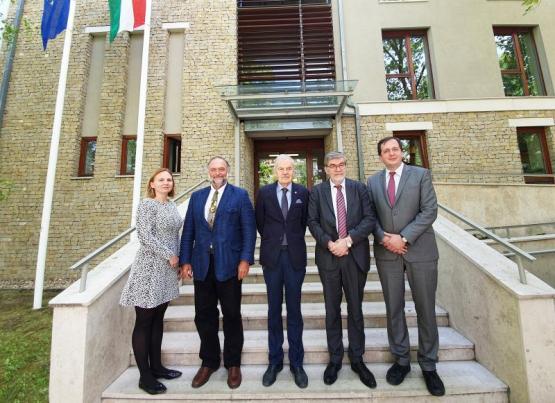 2019.05.20. - 10:59
A three-member Committee of the European Association of Judges (EAJ) visited the National Office for the Judiciary (NOJ) on 25 April 2019, where they received detailed information  about the functioning and the results of the judicial system and the NOJ.
It is false news that the President of the NOJ "was unwilling to talk" to the international organisation. On the contrary, the members of the Committee spent almost three hours with the President of the NOJ and her colleagues, much longer than planned. During this time the subjects of judicial career, self administration and representation have been discussed. The members of the Commitee had a chance to ask all of their questions, and were duly answered by the President and her companions. After the meeting, the Committee visited the building of the Hungarian Academy of Justice, where luch was served. 
It's unfortunate that the Report of the EAJ Committee contains untrue statements. By a body of judges, it's improper to submit a report to the Congress of the EAJ without offering a chance to add observations prior to the submission. This will be indicated to the members of the Committee as well. 
It's an especially striking statement in the report that the president of the NOJ warned dr. Sándor Szabó, Secretary General of the Association of Hungarian Judges to resign of his membership in the National Judicial Council, with the perspective of disciplinary actions. This false statement shall not stay without legal consequences.