Further court leaders stick up for the President of the National Office for the Judiciary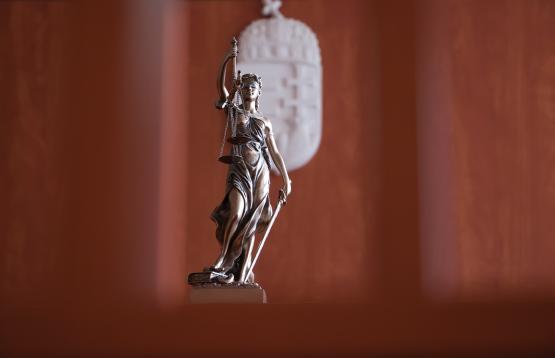 2019.05.14. - 08:49
The decision of the National Judicial Council initiating the removal of the President of the NOJ is unfounded.
The National Judicial Council (NJC) operating with 11 members instead of 15 prescribed by the law adopted a decision initiating the dismissal of dr. Tünde Handó, President of the National Office for the Judiciary (NOJ).
According to the presidents of the Regional Court in Szeged and district courts in its area of jurisdiction, the NJC is not operating legally since the number and composition of its members does not comply with statutory requirements. Therefore these court leaders  are going to distance themselves from the operation and activities performed by the Council and their decision initiating the removal of the NOJ President.
The Council's decision to turn to the National Assembly regarding the functioning of NOJ President is completely unfounded. Besides other reasons, the Council disagrees with the appointment of the president of the District Court in Hódmezővásárhely because "the president of the Regional Court in Szeged appointed the district court president in Hódmezővásárhely for the fourth time and without the prior consent of the Council". 
dr. József Zsurzsa previously served as district court president for three terms between 1997 and 2013. According to the statutory provisions, if a court president currently in office applies for his own position again, and has previously held this position for at least two terms, the prior concent of the Council shall be required for his new appointment.
Dr. József Zsurzsa held the position of court president for three terms between 1997 and 2013, but at the same time, the Council in its decisions and reports has forgotten to mention an important circumstance, namely that in 2018 József Zsurzsa had been sitting as a judge  for more than four years when he submitted his application for the presidency of the District Court in Hódmezővásárhely. 
This means that he did not apply for the post as a president currently in office but as a judge, therefore under the relevant legislation, no prior consent from the Council was required, so no measures had to be taken by the NOJ President.
In particular, the fact that important circumstances have been disregarded by the Council is especially displeasing in the light of the serious concerns that have emerged over the composition and operation of the Council. These concerns occurred not only within the judicial organization but also in the procedure before the Constitutional Court started against the Council on the initiative of the Commissioner for Fundamental Rights.
The leaders of the Szeged Regional Court 
10th May 2019